Financial keys for couples MP3
00008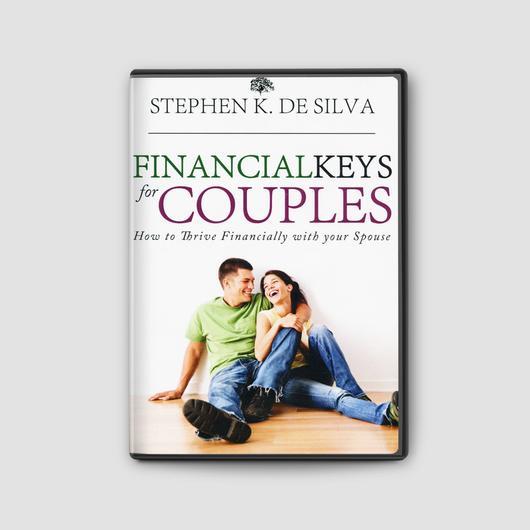 How to Thrive Financially with Your Spouse.
Stewardship and money holds a central place in a successful marriage. Unfortunately, most couples begin their journey with a medley of misunderstandings about money and possessions. How much better would it be for couples to start out their relationships with sound financial wisdom from the Bible? In this 2-disc series, Stephen De Silva condenses years of study into practical and foundational keys geared toward couples.
Disc 1 covers the concepts of Balance Sheet vs. Income Statement Affluence, the Sticky Forces of Class Mindsets, and the Rules of Money.
Disc 2 covers Discovery, Seizing The Wheel, Emergency Funds, Debt Assault, and Economic Engines.
This teaching was filmed as part of Danny & Sheri Silk's Defining The Relationship Series.

This teaching is available as a MP3 download.
Please be aware of the limitations on mobile devices;
For Android users you can download the files straight to a tablet or phone. After downloading start your music app and the files should appear very quickly. You may need to run a 'database update' or 'rescan' to make the files appear but they normally will appear by themselves after a few minutes.
For Apple users you will need to use iTunes to load the files on to your phone or tablet. This is an Apple limitation and we can not provide a work around. For details on how to load MP3 files on to your phone or tablet. Please go here for detailed instructions.


Please note that we can not provide detailed technical support for Apple downloads but will help as much as we can !
CD/MP3
MP3 Download - please see instructions in product description (0)