Online Prosperous Soul Course
00065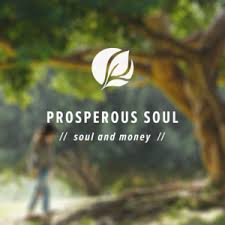 Prosperous Soul Course on 2/3rd June 10-3.30
Coronavirus update: This training is going ahead online.
Prosperous Soul is a 2 day training that address this issues behind destructive financial patterns. It looks at the healthy biblical mindsets that are needed to be able to have a Kingdom mindset in finances.
When we start addressing our finances, we often start with practical tools and the popular "10 things to a better life." This approach, though has some benefit, is fundamentally flawed. When we do not first address our heart and mindsets regarding money, we end up repeating the same destructive cycles that caused us to start trying to change in the first place.
Beloved, I pray that in all respects you may prosper and be in good health, just as your soul prospers.
3 John 1:2
Prosperous Soul is the foundational ministry for all of financial Sozo ministries. In order to prosper and thrive in life, we must heal our inner world because we will always reproduce what is in our heart. This ministry addresses the orphan spirit and attacks the poverty and greed that plagues our world putting us in financial distress.
This Prosperous soul teaching is helpful to anyone who wants to have a biblical Kingdom perspectve on finances, poverty and mammon. It is full of practical insights.
Please note the price does not include the maunual - you can download this from www.financialsozo.org.uk
Prosperous soul will be taught by Liz and Stuart Gregg
Liz and Stuart Gregg are church leaders in the North of England. They have worked among the urban poor and have seen the impact this teaching can have on people. They run a supernatural school in Bradford and have seen 100's raised up to be naturally supernatural. Liz is the UK Financial Sozo director and co founder of Sozo for Couples as well as being a sozo facilitator and trainer. Stuart has a background in business, social entrepreneurship and is currently running a business alongside ministry. They have 3 grown up children, and enjoy red wine and walking.
This course is online

FAQ
Will there be resources for sale?
yes - you can purchase these online
Is my ticket refundable?
No but you can transfer it to someone else
Prosperous soul course
Prosperous soul course (35) CSSM student/ allumni price (17.5) Under 30's price/ over 60's (10)