The Wealth Factor MP3
00022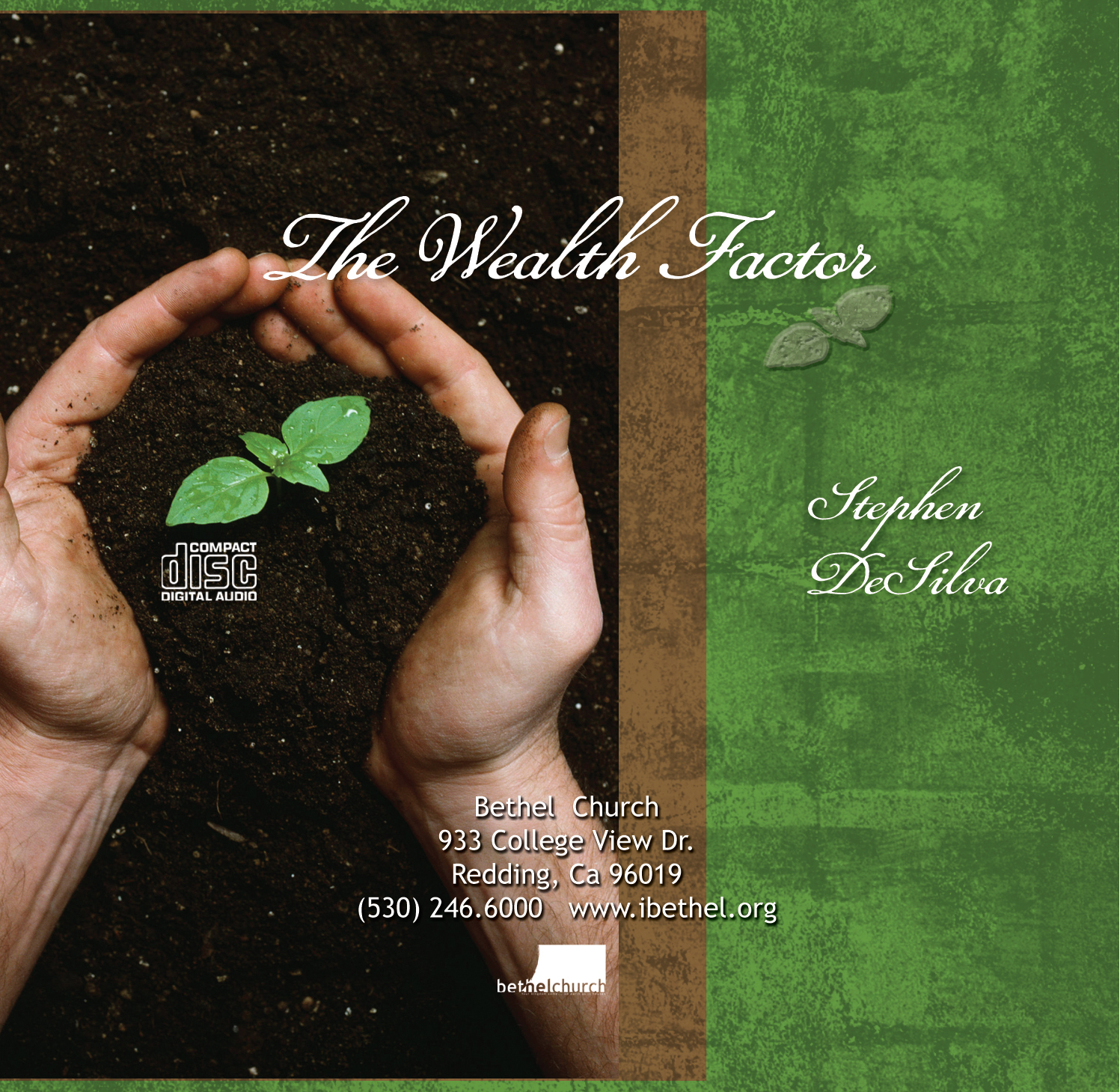 Proverbs makes it clear that the result of excellence is to serve before kings; but kings dwell on the peaks and summits of great influence in our culture. It is for those high places that God has assigned the Steward.
In The Welath Factor, Stephen discusses the essential keys of stewarding wealth and the purpose for this assignment. As righteous stewards, we will manage vast amounts of wealth in the years to come. Success, however, at those elevations cannot be faked. Like Joseph, God will choose those who are faithful in little things. We must serve out of Purpose and possess an identity of a faithful steward.
As we become what the Bible refers to as trustworthy, we will thrive in the environment of kings. We are being invited by the Lover of Our Souls to serve in these levels of influence. This invitation is available to those who would say "yes" to the Stewardship calling as He prepares His Church for the transfer of wealth from the wicked to the righteous.
This teaching is available as a MP3 download.
Please be aware of the limitations on mobile devices;
For Android users you can download the files straight to a tablet or phone. After downloading start your music app and the files should appear very quickly. You may need to run a 'database update' or 'rescan' to make the files appear but they normally will appear by themselves after a few minutes.
For Apple users you will need to use iTunes to load the files on to your phone or tablet. This is an Apple limitation and we can not provide a work around. For details on how to load MP3 files on to your phone or tablet. Please go here for detailed instructions.


Please note that we can not provide detailed technical support for Apple downloads but will help as much as we can !
CD/MP3
MP3 Download - please see instructions in product description (0) CD (+ £2.00 for postage and packing) (0)